Have you ever watched a talent search program to become a popular chef on TV? If so, it turns out that you are already familiar with the title Chef and the duties of a cook. The word chef comes from the French word chef de cuisine which means kitchen director or someone who is head of the kitchen. This profession controls everything that happens in the kitchen, such as determining menus, creating food or drinks, sorting ingredients, cooking preparations and how the food is served.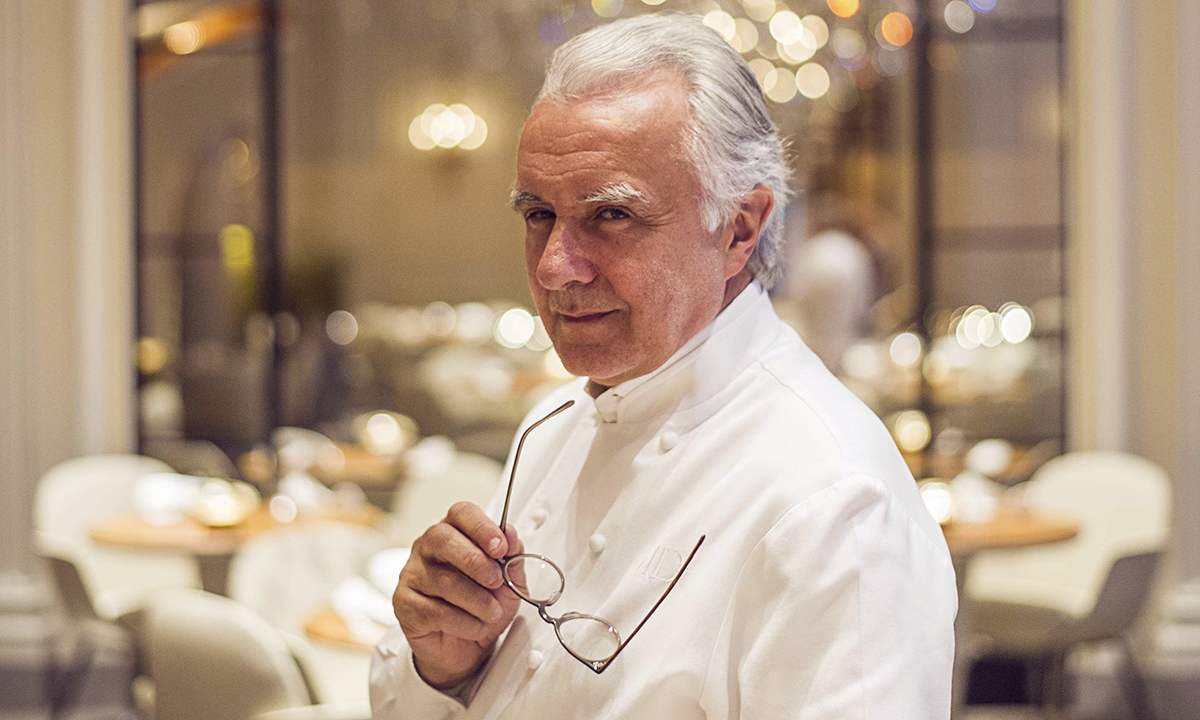 In this world there are many famous chefs who have a myriad of achievements and dozens of awards such as the Michelin Star, who are they who are popular in the international culinary world? Let's take a peek at the profiles of the 7 best chefs in the world who have many Michelin Stars
Alain Ducasse
If you look at the number of Michelin Stars, of course Alain Ducasse is the chef with the most Michelin Stars, no half-hearted Alain Ducasse has 19 Michelin Stars and also has 3 Michelin-starred restaurants in 3 world cities, namely Monaco, Paris and London. Not only has he been named the best chef with the most Michelin stars in the world and his cuisine is unrivaled, Alain has also come up with innovative dining concepts and made a sizeable impact on international cuisine.
In May 2009, he opened the École de Cuisine Alain Ducasse, his first non-professional culinary school in Paris. In that year, he also signed a partnership between Alain Ducasse Enterprise and the Clinton Global Initiative. When interviewed about the secret formula, Alain said "There is no secret formula. One way to control business growth is by delegation and control," Ducasse said in an interview with Skift Table
Pierre Gagnaire
Next, there is Pierre Gagnaire owner of Michelin Stars with the most number 2 with a total of 14 Michelin Stars. He received his first star at the age of 26. Pierre was one of the first cooks to embrace the idea that food is art. Like a painter, he notes that his culinary and dishes have their own 'time' from year to year. Constant evolution keeps Pierre at the forefront of the international culinary world and remains relevant in a world that is constantly changing. Gagnaire's eponymous flagship restaurant in Rue Balzac, Paris has also maintained 3 Michelin stars for more than 2 decades, of course this is an extraordinary achievement in the culinary world.
Martin Berasategui
In 3rd place is Martin Berasategui from Spain who has also pocketed 12 Michelin Stars obtained through his quality restaurants. Martin Berasategui has 2 restaurants named Martin Berasategui with 3 Michelin stars. The first time he got a Michelin star at the age of 25, when he founded Restaurante Martin Berasategui in 1993. After that the restaurant got 3 Michelin stars in 2001 and was on the record of the 50 best restaurants in the world for 6 years. Martin Berasategui's achievements continued when he bagged 3 Michelin stars for his restaurants located in Tenerife and Barcelona.
Yannick Alleno
The best chef in the world who is in 4th place is Yannick Alleno who has 10 Michelin Stars. Yannick Alleno centered 18 restaurants around the world, not to mention the oldest restaurants in Paris such as the Alléno Paris Air Force (AU) Pavillon Ledoyen which is located on the grounds of the Champs–Élysées. In 2020 Pavillon Ledoyen has become an independent industry with the highest star rating in the world. Since 2013, this French chef has been conducting research and development on French cuisine to the point where he started his own culinary movement, called Modern Cuisine. Quoted from Fine Dining Lovers Yannick Alleno is researching methods for making sauces, as part of his research. Moreover, he has patented the method which he usually calls 'Extraction'.
Gordon Ramsay
one of the best chefs in the world who ranks 6th as the best chef in the world with the acquisition of 7 Michelin Stars. Known as a temperamental chef, he has around 35 restaurant businesses in the world. The main restaurant is Restaurant Gordon Ramsay in Chelsea, London with 3 Michelin stars. No kidding, the Michelin star has been won since 2001 until now. Making it the longest-running restaurant in London that holds the prestigious 3 stars.
As of 2019, Gordon Ramsay is the 35th highest earning celebrity in the world according to Forbes records. Gordon Ramsay's net worth is estimated at $220 million, most of which comes from his popular TV shows such as Hell's Kitchen, Kitchen Nightmares and Master Chef.
Thomas Keller
In 7th position is occupied by Thomas Keller with 7 Michelin Stars. Thomas Keller is a highly respected chef in the United States. Thomas Keller is the chef and owner of The French Laundry in the Napa Valley of Yountville, and California. Pula owns Bouchon Bakery in The Time Warner Center, New York City. His French Laundry has also been recognized with several awards.In 2005, it was awarded a 3 star rating by the Michelin Guide in New York, making Thomas the first and only American-born person to be awarded a '2 star' by the Michelin Guide.
So that's the record of a world Chef who has many Michelin Stars and a myriad of other achievements. Interested in visiting one of their restaurants? Don't forget to also visit our post about the Michelin Star title in the restaurant, it is sure to broaden your horizons about the culinary world.